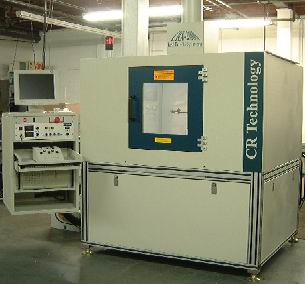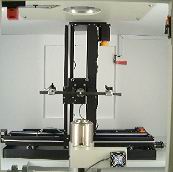 CRX-2000 High Resolution Realtime X-Ray Inspection System (Perfect as New Condition)
• 130kVp - 0.500mA Micro-Focus X-Ray Source
• 6 Micron focal spot – Be window tube
• Digital Control with Automatic Conditioning
• Six Inch Cesium Iodide Image Intensifier w/high resolution CCD camera
• 5 Motion Programmable Manipulator
• Shielded Cabinet to 160kVp in conformance to BRH 21 CFR 1020.40 and all State's Regulations
• Interior Dimensions - 51" wide x 50" deep x 27" high
• Pentium IV Computer w/High Resolution LCD Display
• Image Processor
• Complete installation and training available
• May be inspected at any time, we can also convert to full digital capability.
Price: $50,000.00 Inquire about this item.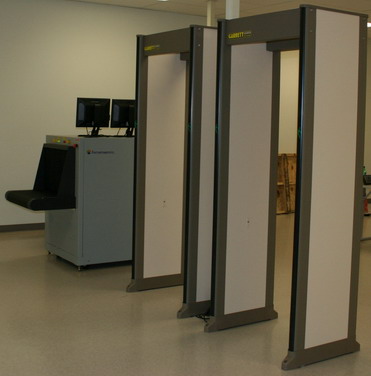 Used - 2009/2010 Astrophysics Model XIS-6545
In like-new condition 2009/2010 Astrophysics Model 6545 security x-ray scanners. Six Color Imaging, Dual Energy Material Discrimination, Atomic Number Measurement Image Annotation and Storage, Realtime Continuous Diagnostics. Tunnel opening of 25.6" x 17.9", Dual high resolution LCD Monitors, Includes Warranty. Installation and Training Available. Includes 1 Meter Entry and Exit Roller Grills. Full specifications
Quantity Available: 2
Price: $12,500.00 Each Inquire about this item.
FOB: Nutley, NJ

Brand New – Med-Eng EOD 9 Helmet
4 - Point Retention System
Air Ventilation System
Microphone & Speakers
Environmental Awareness System (EAS)
Onboard Power Supply (OPS)
EOD Visor w/Wiper and Built-In Searchlights
Remote Control Module
Chin Strap
Comfort Liner (3 Pre-Sized SM.MED and Large)
Balaclavas (3)
Visor Cover
Anti-Scratch/Anti-Fog Visor Appliques
Soft Carry Bag
User Manual
Set of 8 AA Alkaline Batteries
Replacement Visor Shock Absorbing Pivots (2)
Spare Fit Pad Kit
Price: $8,000.00 Delivered Inquire about this item.

Tel: 973-235-0606 • Fax: 973-235-0132